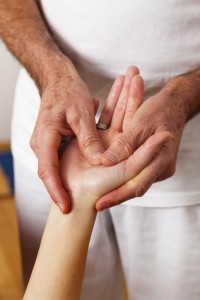 Scars from surgery, broken bones, acne and other bodily trauma can leave you feeling less than whole. If a recent surgery like a C-section, a mastectomy or knee/hip replacement has left an unsightly or painful mark, or if a bad cut hasn't healed property —there's good news: additional healing and less pain are possible.
If you have scars, then you know they can bring physical and emotional pain. No two scars are alike, and scar tissue changes quickly. After surgery, it's best to get to work on your scar as soon as possible —the sooner the better. With Scar Tissue Therapy, you'll experience less distortion and less pain with your scars.
My clients are always amazed by the surprising light touch of the therapy. It literally feels like kneading bread dough —yet it's targeted and extremely effective. With Scar Tissue Therapy, your nerves can be brought back to full function after treatment. And you'll experience rapid and extensive improvements with your scars in a short period of time.
If you've experienced surgery or trauma related to:
Cancerous growth removal or resurfacing
Bone breaks and reconstruction• Back surgery
Thyroid removal
C-section
Bad cuts or scrapes
Acne scarring
Mastectomy
Joint replacement
Scar tissue therapy can help.
What you can expect:
Scar tissue therapy will begin to erase the external scar and increase the capacity of the inner scar to let you move and align your body again. I'll help you minimize the look and feel of your scars. Scar Tissue Therapy is a stand-alone treatment however it can be used as an additional therapy to Structural Integration. Pending the severity of the scar, I can determine the number of treatments necessary to get the results you're looking for.
Stay Well