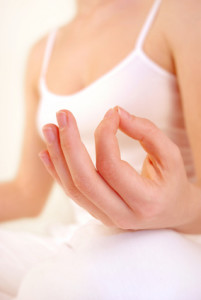 Once you've begun to re-educate and heal your body through Structural Integration, Yoga is the logical — and best — next step. Re-training your body means you understand the importance of staying healthy for the long-term. Yoga helps you get there — and stay there.
How does Therapeutic Yoga compare to other types of Yoga? First, you'll slow down. The pace is deliberate, and postures are meant to heal, relieve discomfort and reprogram your body's pathways.
Why? The moderate impact on your connective tissues (tendons, fascia, and ligaments) increases circulation in your joints and improves your flexibility. And poses are designed to improve the flow of energy that runs through the body. Improved flow of energy is believed to foster organ health, immunity, and emotional well-being.
You'll reap the benefits of Yoga in other ways. It's a fantastic complementary practice to higher intensity exercise and other active forms of Yoga. After a  Yoga session, you'll move easier, you'll enjoy increased openness, and you'll feel incredibly refreshed.
What you can expect:
As a Registered Yoga Teacher (RYT-500) and Certified Yoga Therapist (CYT), I'll lead you through a practice that's both invigorating and relaxing. If you're a newcomer, or if you're well into your Yoga practice, I'll help you get the most out of this optimal (and fun) exercise with private Therapeutic Yoga training.
Get Started